Knowing how important confidence is on my own "skin"...
How it helps me believe in m
y power to do small and big things…
To go out of my comfort zone and try new things, approach new people,
do something before I am "ready"...
Following through with the tasks or projects when the wind blows not in the right direction…
Knowing all that, I asked myself:
how I could help myself and others to boost confidence…
... in the short and long term using journaling?
And how can it be done in a "lazy," not difficult way?
Like 10 minutes a day…
So I thought about it in my journal for quite a week or so…
And that is how the idea of simple 10-minute journaling meditation to boost confidence was born.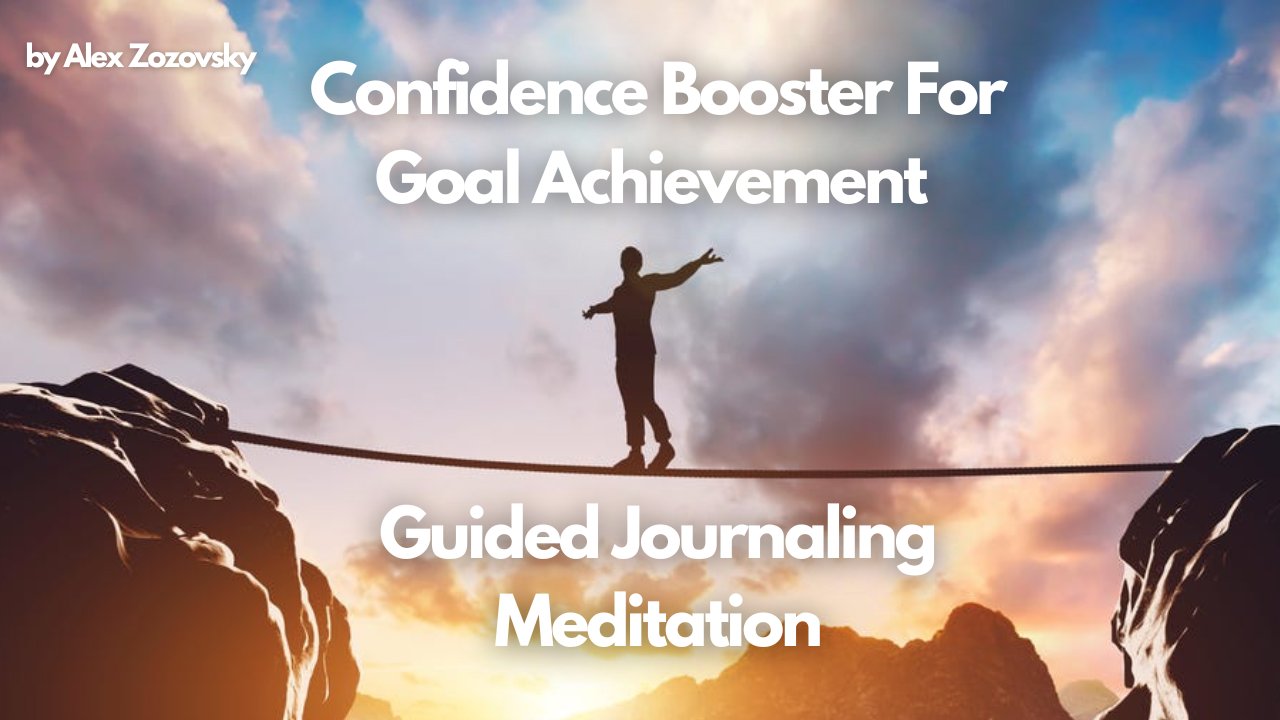 This is your opportunity to hack your confidence using simple journaling meditation.
This meditation is based on a profound principle:
"How you talk with yourself influences how you think and behave."

Armed with this idea, I added some music,
some good timing, some powerful words, a few inspirational videos…
then I mixed it all, and that is how
this short and powerful meditation appeared.
Then I tested it on myself in the mornings and was THRILLED about how my day went on after this meditation.
I could not keep it private any longer and decided
to share it with you!
Nevertheless, you need to know that it is an active meditation…
To do it, you will need a journal and a pen.
…just listening to it will not be as effective.
That's why if you are not going to do the simple things required during the meditation, then this meditation is not for you…

Writing by hand will put some healthy thoughts in your mind, influencing your behavior during the day and afterward…
You also need to know that it will not require much effort or thinking from you…
But it will require you to write and imagine vividly what you write.
For short-term effect, you can meditate once before some important task or event …
… where your confidence is essential.
And if you want to see permanent positive changes in your self-esteem and confidence…
… then do it for at least 5-10 days or more in the morning.

Here are some positive effects I noticed after doing it for just 5 days in a row:
Experienced raised energy and mood in general




… because I focused on what I could control,

I stopped postponing important tasks that seemed "difficult."

I had a feeling that "I could do it"

I noticed how I transform negatives into positives quickly

New ideas came quickly without resistance, … because I started forgetting "what I can't do."

My performance rose because my internal resistance went down…

I spontaneously started doing things I was afraid to do for some time …because I did not believe I could do them.