We have only a limited number of weeks in our life, approximately 4680 if we live till 90; some weeks are already in the past...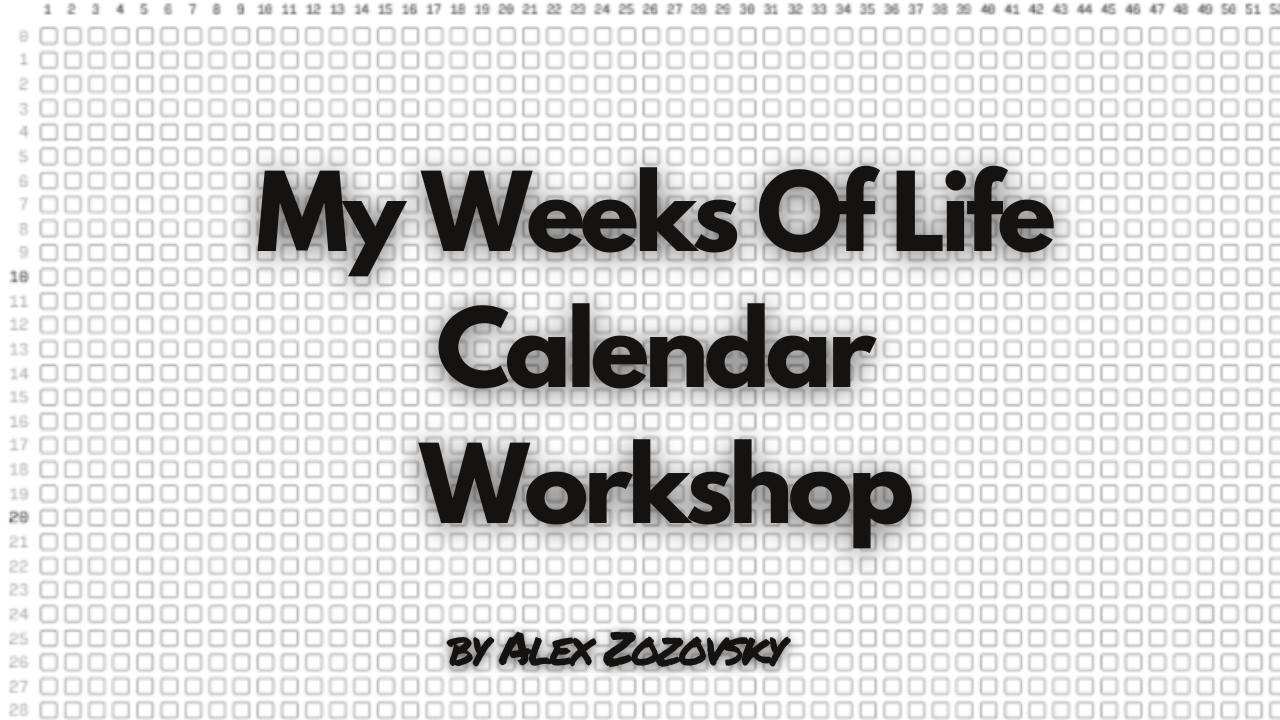 In this workshop, I will show how to create a life calendar in your journal so you will always know and track what week you are on in your lifetime.
It will help you stay motivated and see what is going on in your life and where you are.
This workshop is easy for beginners but has a strong effect.
And I will guide you step by step plus will give you all materials to do it successfully.
Once you do it, I promise you will look at your life through different 👁️.
You will be able to stay more conscious of your time in this life and how you spend it and will be more fulfilled.