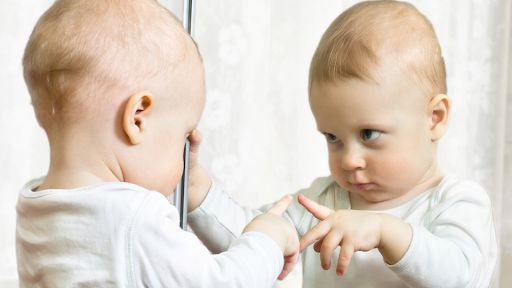 I remember how my friend called me one day …
… and in panic, he told me he desperately needed a job.
He was fired from his last job because of c.v--i.d and now
he was hunting for a new gig, and the problem was …
…that nobody took him on a job locally (he was a mechanic).

He said to me (paraphrasing):
"I am a lo…er … how I will feed my family?! …
I see how I am not worthy of local jobs.
Nobody wants me on a job here around!
Am I not smart enough?
Is that my skills? Why is it so???"

You don't need to be a psychic to see what was happening here…
How he saw himself and talked about himself made all the sense about…
… why it was difficult for him to find a job.
Of course, the economic situation was not perfect,
But his internal dialog had a much more enormous influence on his job search
… and the well-being of his life in general.

So I asked him:
"Imagine every evening when you turned your Netflix, you will always
See the same show that will tell you how not perfect you are…
Would you like to watch it? And then watch it, again and again, every day?"
"Of course not!" - he said.
"So why do you tell yourself that you are not worthy of the jobs?
Why are you not confident in your capabilities?"

After he changed the narrative (it took him some time, of course …)
in his head, he got his job and much more afterward.


The way you talk with yourself matters a lot.
It is crucial!
With that being said, I created a small but powerful journaling meditation…
…that can help you to boost confidence for big and small achievements
…by just following meditation for a few minutes a day.
It works based on a simple principle:
By changing internal dialog and thoughts, you can boost your confidence.
Grab meditation here and let me know how it helps you:
https://mindgifts.org/guide/27/confidence-booster-meditation
P.S.
That would be your brilliant decision to check confidence booster journaling meditation by following this link: simple journaling meditation